Safety Courses
Emergency Response Planning Training Course
Emergency Response Planning Training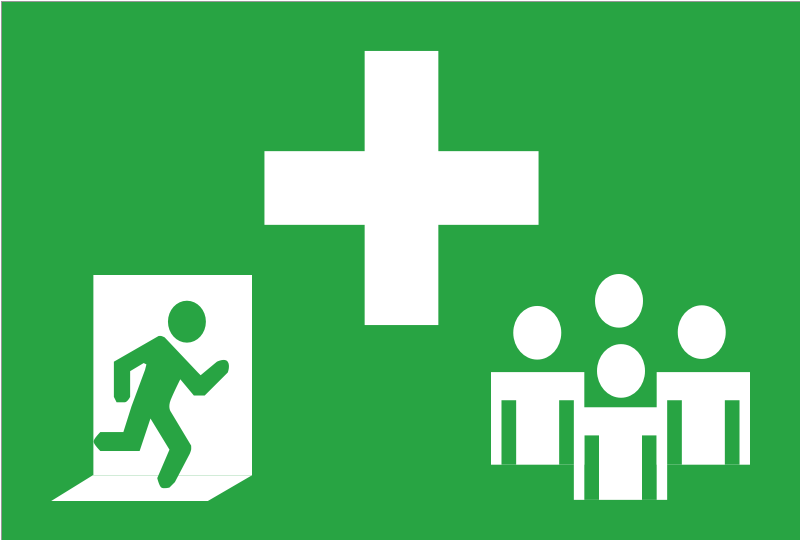 The Safety, Health and Welfare at Work Act 2005 requires that employers prepare and revise adequate plans and procedures to be followed and measures to be taken in the case of an emergency or serious and imminent danger.
The Emergency Response Plan course aims to inform Managers and Staff in how to create and implement an effective Emergency Plan for their company as well as how to instruct staff on how to follow the Emergency Plan quickly.
On successful completion Participants should be able to:
Create a detailed Emergency Response Plan
Conduct a risk assessment to 

identify potential emergency scenarios

.
Identify potential lack of resources and hazards before an emergency
Outline clear roles and responsibilities of staff
The course duration is 2 hours and will be delivered at a chosen location
The number of learners attending is limited from a minimum of 10 to a maximum of 20 persons. For larger groups, please arrange multiple group bookings with Centre of Excellence
Instructor: Niall O'Connell

Qualifications
Post Grad Diploma Environmental Protection, Sligo Institute of Technology (In Progress)
Msc in Occupational Health, University College Cork (2007)
Bsc (Honours) in Occupational Safety, Health and Environment, University of Greenwich (2005)
Diploma in Process and Chemical Engineering, University College Cork (2003)
Diploma in Industrial Engineering, Cork Institute of Technology (1993)
Qualifications in Mechanical and Electrical Engineering, Cork Institute of Technology (1981/82)
Experience
Niall has worked in Food and Beverage, Bulk Pharmaceutical, Food Processing, Electrical and Electronic industry. Niall is an experienced Environmental, Health & Safety (EHS) Professional with 35 years experience in manufacturing of which the last 11 years were with Pepsi Cola as EHS and Manufacturing support Team Leader. His main strengths are in People Management, Health and Safety, Environment, Maintenance and Industrial Engineering.
Niall is a Compressed Gases Safety expert.
Niall has strong attention to detail, problem solving skills. He is loyal, honest, committed and highly respected. His skill set not industry specific as supervisory management, health & safety and environmental can be applied across a wide industrial spectrum from production to facilities to engineering. Niall is a proven manager /team leader and team member, with excellent communication and interpersonal skills.